ASME  |   ANAPAFSI    |   NIKE   |   THESIS   |   CISCO   |   BACARDI
__________ CONFERENCE PAPER
Creating Spatial Computing (SComp) artifacts is a rapidly-emerging domain in need of new design methodologies. In this research, we examined whether and how ethics are procedurally integrated into the creation of SComp artifacts. Results from interviews with domain experts informed our proposed framework: The Framework for Ethical Spatial Computing Design Engineering. 
Embodied 
Olfactory Transitions
 __________ HARDWARE PROTOTYPE
ANAPAFSI works by creating a scented reminder for you to wrap up work and transition into your after work time. Your choice between a "relaxing and "energizing" scent helps you set the tone for the evening ahead. With time, these scents will become like muscle memory, helping you to leave work at work.
Nike Popup Testing Lab
__________ NYC + DALLAS, UNITED STATES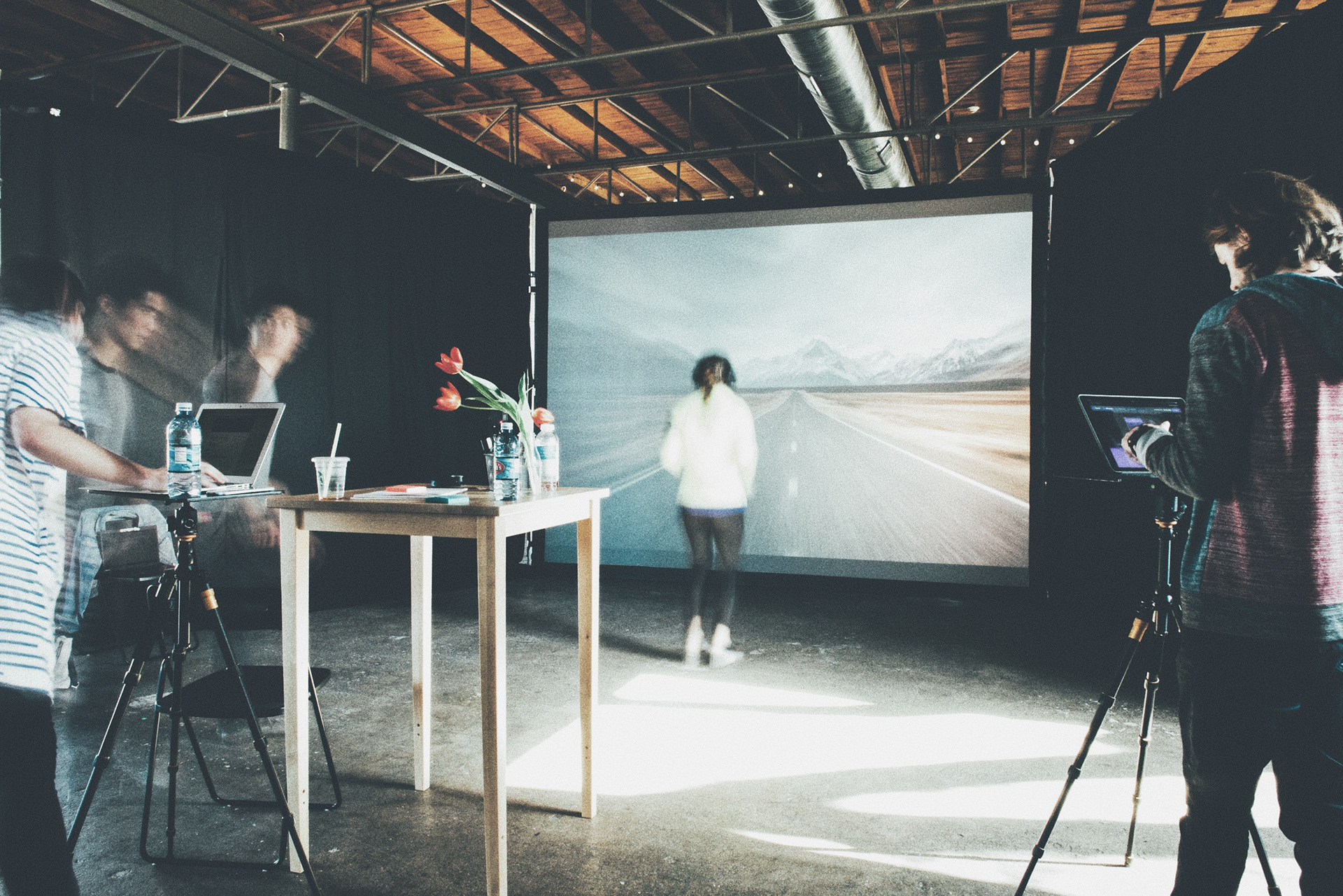 Pop-up testing environments used to validate three unbranded prototypes. Athletes from Dallas and NYC allowed our team to test the core ideas behind each prototype without the weight of the Nike brand affecting their feedback.
__________ BA THESIS, BENNINGTON COLLEGE
Speculative architectural proposal for a university campus. Proposal examines how the built academic environment could affect undergraduate learning outcomes. Design focuses on facilitating dialogue across departmental silos.
Cisco HyperInnovation Living Lab
__________   BERLIN, GERMANY
Transformed a former factory in Berlin for a 48-hour workshop which brought together a large group of executives across key departments in each partner company (Cisco, DHL, Caterpillar and Frog) to prototype, ideate, and test out different experiments with real customers.
 __________ FRANKFURT, GERMANY
Tested new product concepts with local tastemakers in the art and culinary world. Designed dining and guest experience in order to vet new target audience-experiences.